It's been 6 months since we bought our first home. The excitement is very real let me tell you. All sorts of different ideas for remodeling and changing things to our liking was our main focus for the house. The first thing we noticed was the kitchen of course. The one room we knew most of our time would be spent in. The cabinets did not match the flooring or the wall many things needed to be changed. Taking down the entire wall of cabinets was not something we wanted to do for we both knew it would be a very expensive deal. At the end we decided it would be our first project. The picture below is definitely the before for this project.
Everything in the before picture was nothing I wanted to keep the same except the sink, the back splash, flooring and the counter tops. It was going to be a project I knew would take time, but was totally possible. My husband and I went to our favorite store, The Home Depot, to look for what we needed.
We had decided we were going to be using the
Rust- Oleum Transformation Color Cabinet Kit
in the color "Chocolate." This project only cost us $78.98. **Pricing may vary per location. **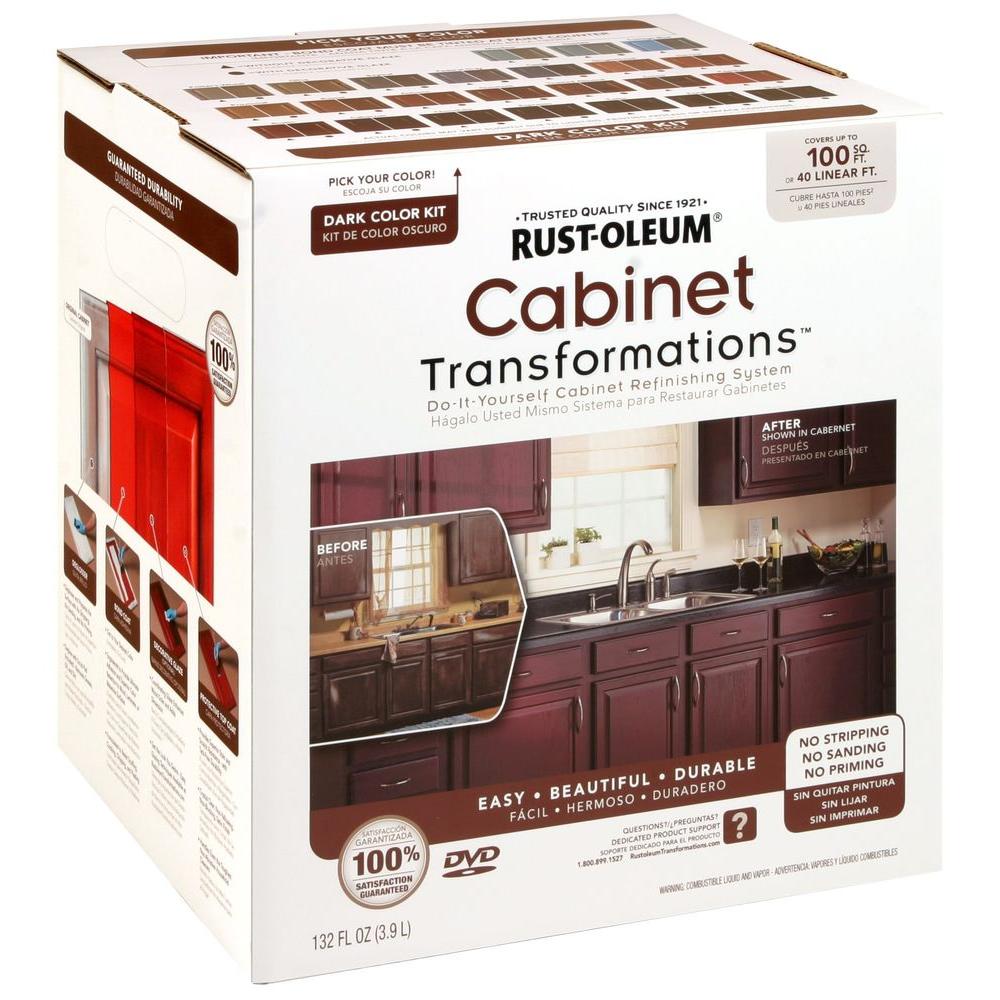 Here is the after picture for this project:
What a difference right? The color of the walls did change. We decided a slate color refrigerator would be perfect for this look. Our last picture is now, settled after 6 months.
Everything is now matching. We decided to use silver appliances and a little bit of white in there. We have yet to replace the dishwasher. That will have to wait until other projects are out of our way.
I am glad with the outcome from using the Rust Oleum Kitchen Transformation kit.