It's Monday, traffic is on your mind the kids are taking forever to get ready & you're the only one getting everything ready to head out. Breakfast for you is out of the picture. What do you do? Grab a fatty doughnut that you'll regret eating later or grab a healthy snack at Starbucks? Here are some healthy hearty choices you can grab when you're on the go.
Tall Cafe Misto
80 Calories
3 grams of Fat
5 grams of protein
8 grams of sugar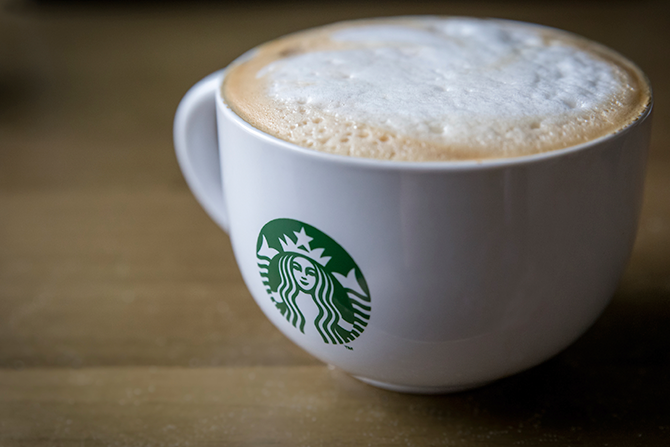 Tall-One Pump-No-Whip Mocha with Almond Milk
105 Calories
5 grams of fat
3 grams of protein
8 grams of sugar
Iced Passion Tango Tea (unsweetened)
0 Calories
0 grams of fat
0 grams of protein
0 grams of sugar
Hearty Blueberry Oatmeal (without Agave)
200 Calories
2.5 grams of fat
5 grams of protein
37 grams of carbs
5 grams of fiber
7 grams of sugar
Egg White, Spinach & Feta Wrap
290 Calories
10 grams of fat
19 grams of protein
6 grams of fiber
4 grams of sugar
Enjoy these fun and better choices at Starbucks. Guilt free and you'll feel great knowing you started your week the RIGHT way!!